William J. Shea, Certified Public Accountant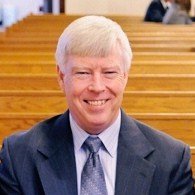 As a Certified Public Accountant since 1983 Bill has a rich background in Public Accounting serving clients in the manufacturing, distribution, real estate, construction, restaurant, retail, and not for profit fields. The services provided include audit, review, compilation, financial statement preparation, bookkeeping, and tax preparation. With his many years of tax planning and preparation you can rely on Bill to be your trusted advisor in the areas of individual, business, estate, trust and not for profit taxation. He is a member of both the Tax Section and the Private Companies Practice Section of the American Institute of Certified Public Accountants.
In addition, with his extensive experience in managerial leadership in small to mid-sized companies he is well positioned to advise you in all your business needs from analysis, financial controls, forecasts, and financing.
Bill graduated from the University of Lowell with a Bachelor of Science in Business Administration with a major in Accounting in 1979.
Bill is committed to providing the residents of the Souhegan Valley with professionalism, quality, and responsiveness they can rely on.
The firm offers the convenience of a secure, password protected client portal. This provides our clients with a safe exchange of, storage, and anywhere/anytime access of financial documents.
With the establishment of our constant contact service we will be able to provide our clients with ongoing financial education to help them better prepare in advance for the upcoming tax season and their ongoing financial planning needs.
Our services include but are not limited to:
Tax planning and preparation for individuals, businesses, estates, trusts and non for profit organizations
Financial statement preparation
Audit, review, and compilation services
Full service bookkeeping for business including transaction entry of bank statements and credit card accounts and reconciliation of accounts.
Organization of your data for personal assessment and planning for the financial health of your business.
Business formation consulting
Profitability analysis
Tax compliance
Cash flow management
Month end closing and analysis